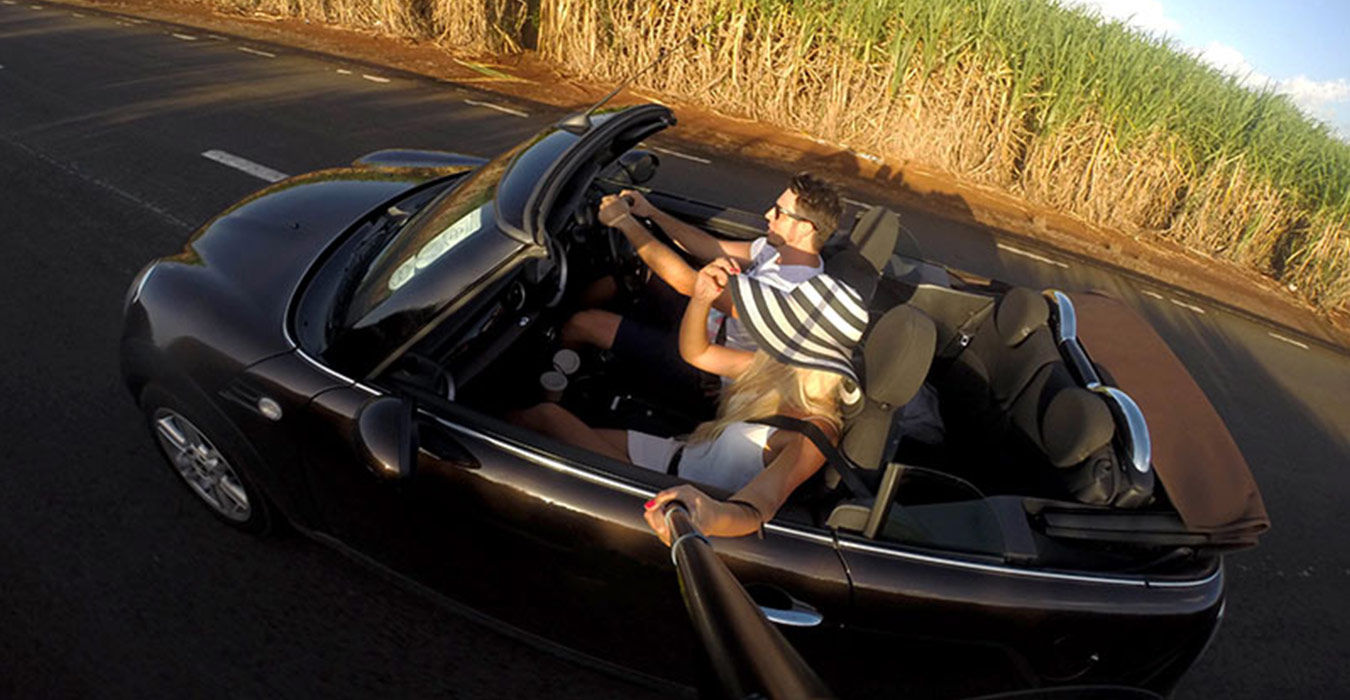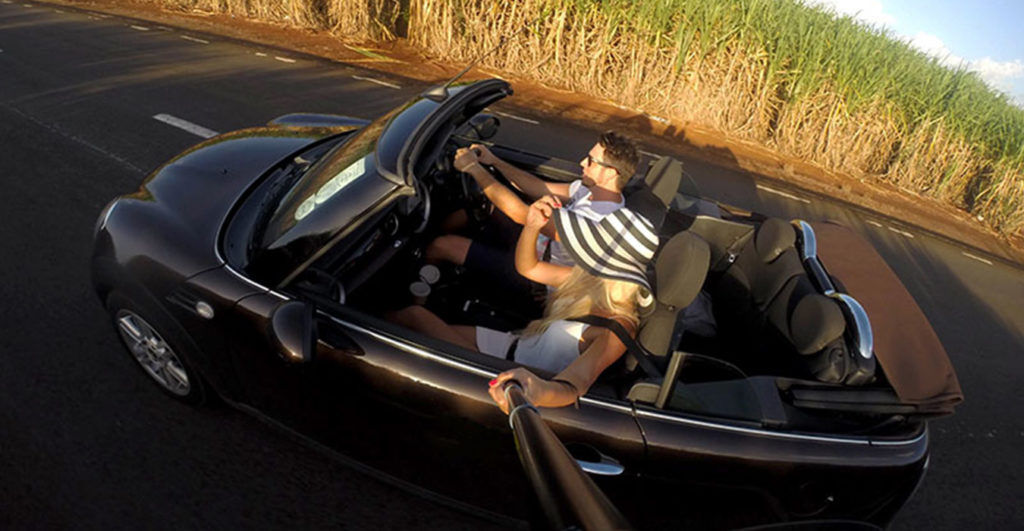 The island of Mauritius checks all the boxes when it comes to choosing a destination for your next holiday. The island has got an array of things to do, amazing sights and a parade of over 100 public beaches scattered all over the four coasts of the island. How do you make the most of all that? Simple, rent a car.
10 reasons to hire a car
More and more tourists are choosing to rent a car in Mauritius. There are many reasons for it and that is what we are going to look at in this article. No one rents a car just to burn tyres. Renting a car especially in the context of Mauritius comes with several advantages. Here are 10 of them:

1. Friendly Car Rental Destination
The mainland has a fully developed road network of more than 2,500 kilometres which leads to every nook and cranny you can possibly imagine. Whether it is starting your day on the top of a volcano, eating in a creole restaurant in the middle of a valley or enjoying a sunset on a deserted beach, your rental car will take you anywhere you want to be.

2. You actually save money
With a taxi or private transfers, your holiday can become real expensive real quick. With a rental car, you actually save money. At mauhire.com, prices start at €29 per day, which is less than what a one-way airport transfer would cost you!

Our cars are well maintained and economic in terms of fuel consumption. Add to it the low cost of petroleum of around €1 per litre, you have the perfect way to move around while staying in budget.

3. Make the most of your holiday time
If you don't want to wait for public transport or be at the mercy of pigeonhole hotel tours, you've got to rent a car. You take the road when you like and reach your hotel or villa at your convenience.

The thing is, Mauritius is an island that has to be explored all year round. Some people prefer to stay at the hotel pool or hotel-front beach for the whole holiday time, but that's not you. With a rental car, you can explore so much more in just one day. Stay tuned to our blog, we share some of the best road trips in Mauritius in our upcoming articles.

4. Privacy
It matters! Having your own vehicle is a real advantage in that sense. It is not that public transport can have unexpected sellers or the taxi driver's moot music taste, but a little privacy is important, especially if you are a couple travelling or on honeymoon.

Mauritius is made up of simple pleasures, new scents, new flavors. Walking barefoot on the beach, basking in the sun, discovering local gastronomy… All this can be experienced in complete privacy thanks to a rental car.

5. Little Paperwork
Oh papers! Often this is a real one stumbling point on holidays. Thankfully, in Mauritius, you don't need a lot of paperwork to get your rental car. You just need to have a valid national or international license to rent a car. Most car rental companies on the island require a minimum driving experience of two years or more.

That's about it. Everything else is included. You get all-risk vehicle insurance and other legal documents in the glove compartment when you book with us. So very light paperwork.

6. Tour at night
Taxi prices tend to go very high at night. Well, fear not, because you have your own car and you can enjoy your evenings touring around the coast. Mauritius has some fabulous places to visit at night like Grand Baie and Flic en Flac.
You can choose to visit a casino, dine at a beach restaurant or maybe enjoy the nightlife in Mauritius. It's up to you!

7. Flexible options
The car rental industry in Mauritius has changed a lot in the last ten years and much to your advantage. At mauhire.com, we give you flexibility and a lot of options for your reservation. We pick up and deliver your car to any location on the island.

8. Unparalleled Support
With a car you will be lucky enough to move more easily, feeling the comfort of space, in which you can carry your bags and go shopping. At Mauhire1, we have a range of vehicle models to better suit your needs. See all our cars here.

Whether you are driving alone, with friends or the whole family, we make it a must to provide you with the comfort you need. All of our cars are spacious with five seats and air-conditioning so that everyone can be comfortable during the journey.

9. Book from home or anywhere
Choosing car rental in Mauritius also forces you into some advance planning. At Mauhire, you can book your vehicle weeks or even months in advance. This saves you the rental constraints once you arrive here. Once you are here, you just need the keys and your travel diary.

10. 24/7 Roadside Assistance
At Mauhire, we provide roadside assistance to all our customers 24/7. No need to worry in case of breakdown or accident. It is good to know that with us, you are just a phone call away from support and any other information or help you might need during your holidays in Mauritius.

There you go. We hope you enjoyed our article and found the content of it helpful. Feel free to leave your comments below. (We read and reply to all comments)