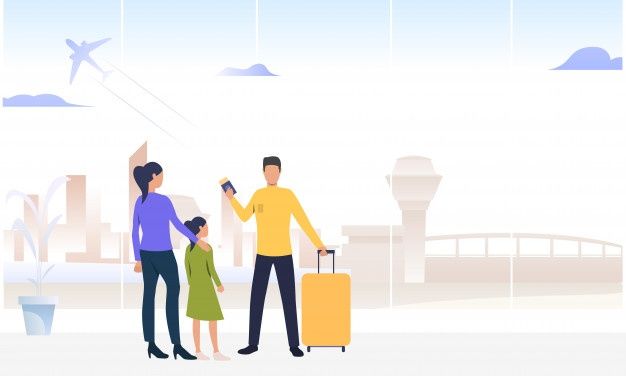 After several hours of sitting in place in one of the most complex human inventions, cruising at about a 1000 kilometres per hour in the air, at a height of about 30 000 feets, you can finally start to see the outline of your paradisiac holiday destination start to form over the horizon.

Although you are understandably unable to control your excitement, there are yet several minutes filled with tedious tasks such as immigration control, mandatory health check, baggage retrieval and such, which you need to go through. Once at the other end of all of this, you still have one final obstacle separating you from the chalk white beaches and azure shaded lagoons, transport.

For those having already spent some of the most memorable moments of their lives and with the unfortunate end of their holidays finally dawning upon them, the decision of how to get to the airport arises.

Coming to Mauritius as tourists generally means you probably have no family or friend here, which could help you move from the airport to your place of stay or from the latter to the airport for departure. Hence, you are faced with only 3 options – airport transfer, ordering a taxi or car rental. To help you to make this decision in your best interest, we present some of the features of each option, so that you can make an informed choice.

Airport Transfer
For the arrival, our driver will be waiting for you in the arrival zone of the airport, a sign in hand with your name written on it. He will help with everything necessary, such as handling of bagages and will provide any information you need. Your transfer from the airport to your location of stay will be made comfortable with the air conditioned car provided and informative, as the driver will explain anything interesting you will chance upon on the road. Your only responsibility is to sit back and enjoy the journey!

For departure, the driver will arrive in the vehicle at your hotel or other place of stay. Similar to the services offered during arrival, he will carry and place your luggages in the trunk of the vehicle so you need not worry about anything. We will advise you the best pick up time depending on your boarding time and distance from the airport. Furthermore, we can totally guarantee that our driver will be there on the time arranged, if not earlier. Hence, you can arrive at the airport carefree and well in advance.

You are free to choose the type of vehicle you want to travel in from the range of ones we have to offer, according to the number of passengers and the level of comfort you desire.

Our airport transfer service is extremely professional, effective and genuinely geared towards the satisfaction of our customers. Book your Mauritius Airport Transfer here.
Taxi
Another possible alternative to travel from the airport to your accommodation or the other way round is to order a taxi. Many taxi services are available throughout all key places on the island, including the airport. As you make your way through the arrival hall, any airport personnel can direct you to the closest taxi stand. Most of the taxis operated in Mauritius are by self employed individuals. Hence, they do not strictly follow a layed out code of conduct. So maybe not every driver will be necessarily friendly, helpful or chatty. However, they do get the job done and you are sure to reach your destination safely.

In the case of departure, you will need to search for a taxi driver a few days before and make the necessary arrangements with him, such as the time he has to be here.

Taxi fares are generally high in Mauritius, especially when travelling over a long distance. So be sure to inform yourself about such information from a local.
Car Hire
Last but not least is the option of renting a car at the SSR international airport. This choice is by far the most economical one. Since you will be needing a car to travel throughout the island, why not choose to take it at the very beginning itself. We will provide you with the car at the airport and you can simply pack your luggages and be off to wherever you want, at whatever pace you want. You can stop where you wish, adventure on different roads as you wish and many more things.

The car remains with you for the time you have booked it. Once your vacation is over, there is no need to depend on anyone to get you to the airport. Just hop into your rented vehicle and be off at the time you desire. Our person will be there to pick up the keys from you as you get ready to board your flight home.

Car rental is cheaper and more enjoyable than the other two options above by a considerable margin.
Now that you know what the 3 choices hold in store for you, we hope that we have been able to help you make your decision.

Here at Mauhire, we provide some of the most comfortable cars at the most competitive price on the market. Our unflinching dedication to satisfying all the transport needs of our customers is reflected in the satisfaction expressed by them at the end of their stay.

For more information, contact us:
Shivala lane, L'ESCALIER
Phone: (+230) 5860 5241 – 23058605241
Email: [email protected]