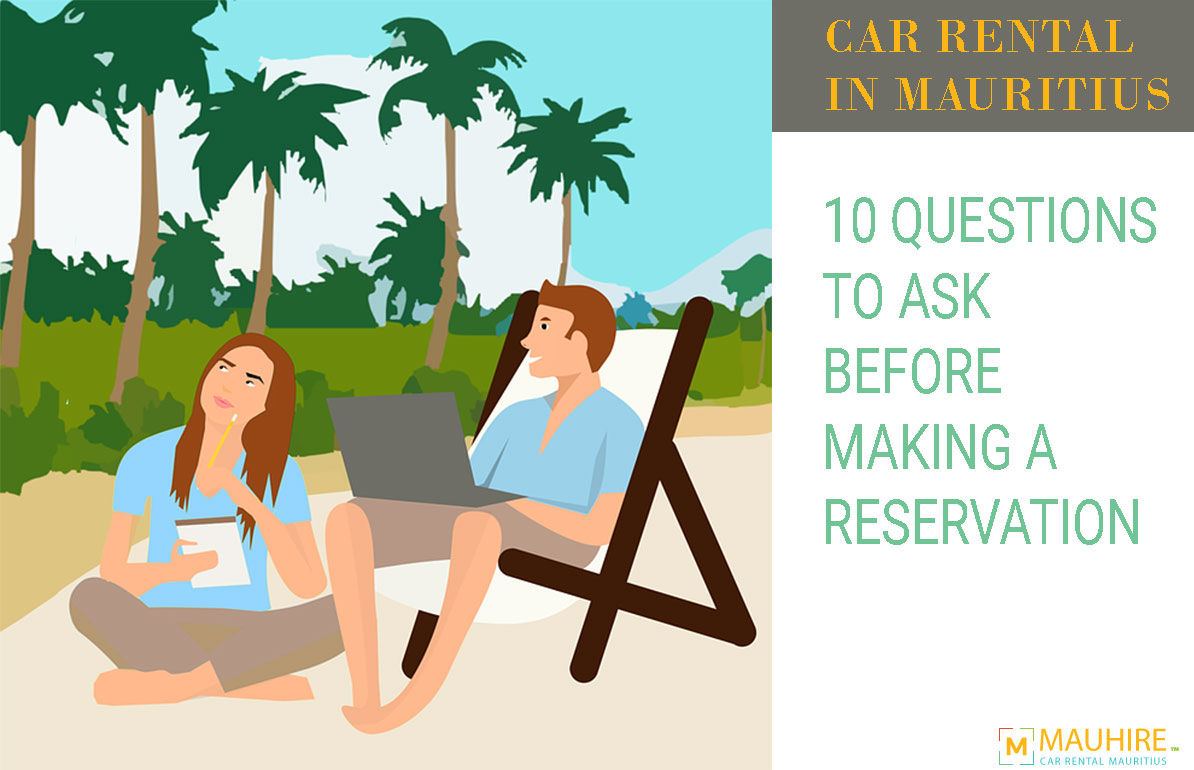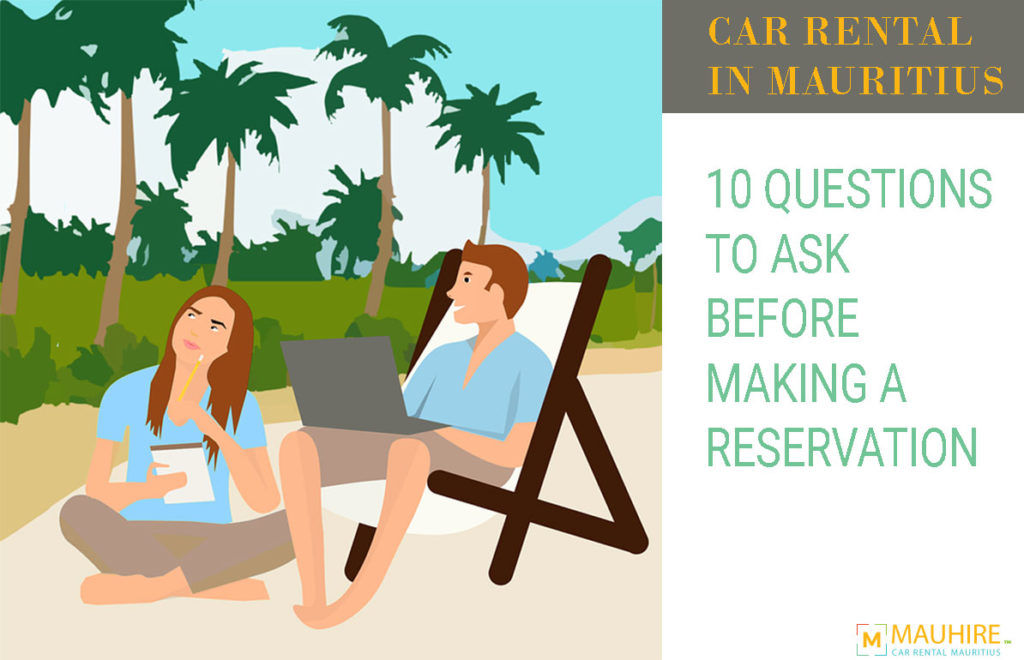 You have been told that Mauritius is a beautiful island that is best explored in a rental car? While that is true, it can also be overwhelming with all the policies, and car rental terms & conditions out there. Every company is a little different in the way they operate.

To avoid any hidden charges, you have to pay attention to all details, it's like that in all travel destinations. But don't worry if you don't get it all at once. We have teamed up with Easycab, a local company offering the cheapest car rental prices in Mauritius to bring you the top 10 questions to ask before booking your car. Here we go:
1. What documents are needed to book & drive a car?
Yes, it is always a good idea to ask for any paperwork that will be needed to book and drive a rental car in Mauritius. It is probably best to ask this and the other questions below, a few weeks before your arrival on the island to have the time to adjust.

But generally speaking, to book or reserve your rental car in Mauritius, you will need a domestic or international driving license valid for the period you intend to reserve. Most car rental companies in Mauritius only accept drivers aged more than 21 years. Some agencies might also require a driving experience of at least two years.

If you are reserving online, you will only need your contact information and credit card if a deposit is required. Although most agencies require this, it can be a good idea to communicate your flight number when booking online.

If you don't have a reservation and are booking a car at the airport, for example, you will need to have your passport and credit card on you.

Note: At Mauhire, we have a 0 deposit policy when you book online with us.

2. What if my flight gets delayed?
The reasons are many for flights to get delayed. Figures show that around 15 – 20 of all flights get delayed. Although we wish you the best travel experience without delays, it is a really good idea to speak to your car rental representative about this.

If you booked with us and sent us your flight number, you should not worry at all, because we will wait for your arrival for free. On the other hand, we really appreciate it when clients let us know of any flight delays at the earliest. You can contact us by email or write to us on WhatsApp at any time.
3. Do you offer delivery and pickup service?
Ask your chosen car rental company if they can deliver your car to your preferred location or accommodation. Like us, most reputable car hire agencies will deliver and pick up your car for free at the SSR International Airport, but some don't.

At Mauhire, we can also deliver your vehicle at any location on the island against a small fee. Just so that you know, we can deliver to all hotels, villas and other places of interest in Mauritius.

4. Do you offer unlimited mileage?
We believe that all rental car companies should be offering unlimited mileage to their clients. Because what's the point of driving on such an amazing island as Mauritius, if you always have to keep an eye on the odometer? Some companies including international car rental agencies offer limited mileage. If you are unsure about this or it is not listed on their website, you should always ask.

5. Is the car in a safe condition and in good standing?
Most agencies will provide an orientation before handling the car keys to you. But in situations, like when you are in a hurry or did not get the exact car model you reserved or need a replacement vehicle, it is always good to check with the representative if everything is in proper condition. Also do check if all paperwork is in good standing and easily accessible.

Tip: If you can, take pictures or shoot a video of the car before it was lent to you. This will help you later on to detect any scratches.

6. What is your fuel policy?
Even if it is rare, never accept a car delivered to you with an empty tank. We are on a tropical island and sometimes you have to drive a few kilometres to find a fuel station. Also, having the car delivered to you with an empty tank means that you will have to return it empty. That is probably a bad idea as you will have a plane to catch and a nearly empty fuel tank. Very risky.

Go for a full tank policy. That's what we do at Mauhire. It simply means that we deliver and pick up your rental car with the tank full.

7. Are there any hidden charges or penalties?
This one is really important. Several car rental agents might not reveal all charges to you. Here, your best bet is to carefully read the terms and conditions before signing or accepting anything.

It is not just here in Mauritius. It is a worldwide problem with some car rental companies. Some say it is marketing, but for us, it is not fair and even less in the spirit of entrepreneurship we have at Mauhire.

8. Who is allowed to drive the car? Any additional drivers?
Some local companies don't even mention this in their contract or insurance policy. But, if you are not traveling alone, you have to ask if you can have additional drivers. And, if yes, at what costs.

At Mauhire, you can register an additional driver for free. This can be handy on long road trips or in case you decide to taste the authentic rums and spirits of Mauritius (which you should)!

9. What are the extras I can get with the car?
You might need baby seats or a GPS to navigate around the island. That is why it is recommended to reserve a rental car that can accommodate all this. At Mauhire, we will display the available extras for the selected car during the booking process. But you can also view all our extras here.
10. Do you provide roadside assistance?
That is the number 1 reason we recommend you hire a car with a local car rental agency. You never know when you will be in a situation of emergency or if the car breaks down while you are parked near a waterfall somewhere in a rainforest. At Mauhire, we provide 24/7 roadside assistance to all our car rental clients. If you have any questions or need assistance, feel free to call us on (+230) 58226475.

If you have any questions or suggestions, we would be very happy to read them in the comments section below. Until next time, we wish you a wonderful driving experience in Mauritius.