Search by car model
Well-maintained, affordable and reliable. Choose yours.
Hire a car in Mauritius with Mauhire.com
We are Mauhire, a small but friendly local car rental company. We are here to welcome you to our beautiful island. Mauritius is known for its legendary hospitality and you will probably have a sense of this right at the airport. Our friendly staff will be here to greet you. We recommend you book your car online. If you can, book in advance. Although our prices don't change, we recommend you book in advance so we can provide you the best experience.
The booking process
We have made it as easy as we could for you to find us and book with us. You can search by car or by date. Once you select your car and dates, pick any extra that you might need. Next, fill in your details and click on the book now button. That's it. 3 simple steps is all you need. No need for credit card or deposit. You only pay upon delivery. You will then receive a booking confirmation email with a reservation code. Our team will get back to you as soon as possible to confirm your reservation. 
Delivery and pick-up
We can deliver your car at any location, villa or hotel in Mauritius. However, this service is charged €15 per trip. Delivery at the SSR International Airport is free. If you want, our driver will pick you up at the airport with your name on a sign. Just shoot us an email for this. Else, our driver will wait for you outside the arrival hall with your cleaned and checked rental car. Oh, and don't worry, you may have a coffee or cigarette break, we will be here waiting. 
Paperwork and orientation
Next up, we will give you a brief on your rental car contract. Once you sign, you can pay either by credit card or cash. Now, we will do an orientation. An orientation is pretty simple. We will check the car for any damage. Most of our cars are no older than a few years. OUr staff will help you with your luggage and explain a little bit about the car. We will also show you where the car papers are and everything you need to know like how to install/uninstall a baby seat, if you chose to have one. 
Enjoy the trip
Now, you can start the engine and have the amazing feeling of having your own wheels in Mauritius. See our blog articles to get inspired with road trips and find useful driving information. Enjoy Mauritius differently!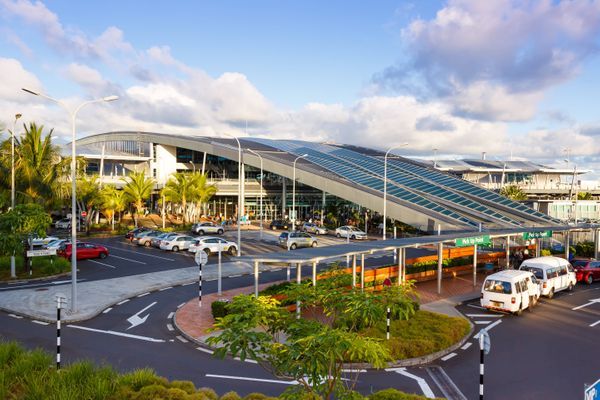 Reasons you'll love us
With us, you can forget hidden costs and rental traps. Here is what's included for free with all our cars:
Book without Credit Card
With us, you can reserve your rental car online without a credit card. Your first payment will be at the delivery of your rental car at your preferred location.
800 delivery/pickup locations
For your convenience, we deliver and pick-up your vehicle for free at the SSR International Airport of Mauritius. And we also deliver to 800+ locations on the island.
Comprehensive Insurance
In conformity with our transparency policy, we provide our customers a comprehensive car insurance applicable on all cars or our fleet.
Unlimited mileage
Drive as much as you want. We provide unlimited mileage on all our cars. No need to worry about car maintenance or servicing, we have got these covered.
7/7 Roadside assistance
All our well-maintained cars are no longer than a few years. . However, in case of a break down or if you have any problem, feel free to call us on (+230)57688168.
1st additional driver Free
We know that sometimes it is better to have two drivers than one. With us, you can opt to have an additional driver registered, for absolutely free.
Free Airport delivery and Pick-up
We offer FREE pickup and return delivery service exclusively at the SSR International Airport.